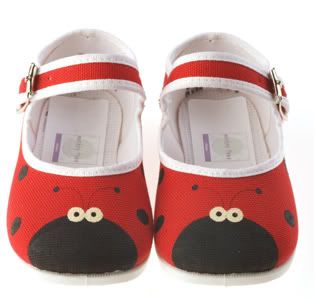 If you're not a fan of the classic movie "It's a Wonderful Life" then the "Zuzu's petals" reference in today's post title will mean little to you. But if you are even partially conscious and watch television then you know all about Tom Cruise's little girl Suri and his recent appearance on Oprah showing Suri's little "Ladybug shoes."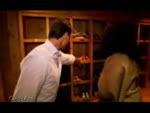 If you've got a little girl in your family who might love to wiggle her toes in these shoes or if you 'd just like to get some great fashion items for boys or girls, then you're in luck.
I'm hosting a prize give away courtesy of the mom owned boutique that sold those little lady bug shoes and other items to Tom Cruise's family. The store is called Skimbaco. It's a wonderful boutique in Colorado owned and operated by young mom of three Katja Presnal. Katja is giving away $30 Gift Certificates to a few lucky readers so they can choose from among her fabulous selection of products and fashions for the whole family. Whether you're interested in purchasing the "Monkey-Toes Little Ladies Ladybug Mary Janes" or something else from the wide selection of boys and girls and mens and womens fashions and products, you're bound to find something to your liking.
The great news is the New Urban Mom blog is one of the few blogs selected to offer this give away!
To get your name entered into the Skimbaco $30 Gift Certificate Contest being given away on this blog simply visit Skimbaco to view their amazing products (added bonus: they are having a sale right now). Come back to this blog and leave a comment listing your favorite Skimbaco product.
That's it! Easy as pie!
I'll announce the winner on May 15
Edited to add: The boutique, Skimbaco will only be able to ship to U.S. residents – so you won't be able to win unless you're in the U.S. Sorry!
UPDATE:  WE HAVE A WINNER – SEE THE MAY 15TH POST UNDER "CONTEST"